A Quick Guide to Visiting Lima, Peru
Situated on the Pacific coast lies one of the largest South American cities – Lima. It is often seen a stopover point on the way to explore Machu Picchu, but it is definitely worth spending a few days there to enjoy everything it has to offer.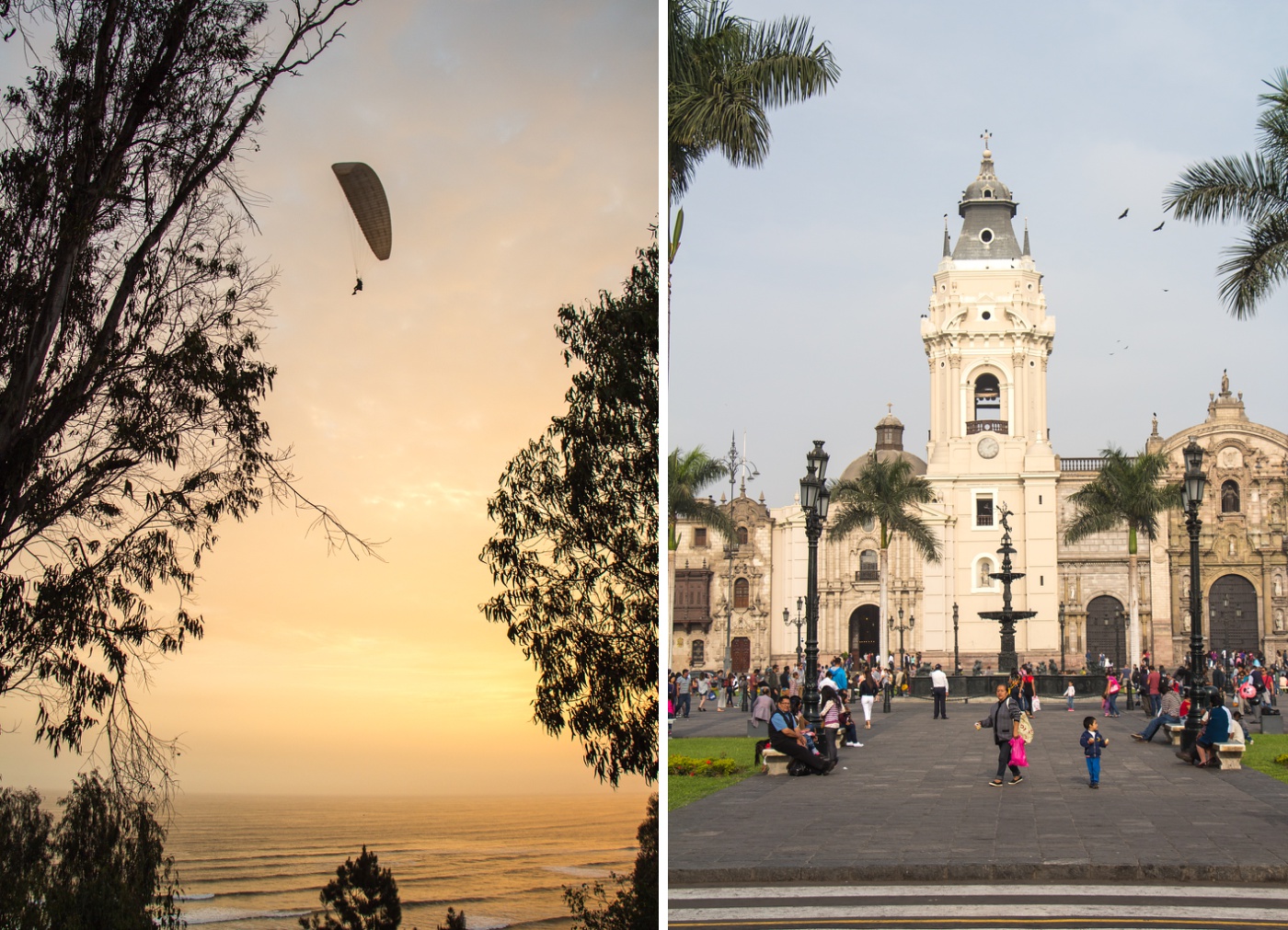 When is the best time to visit Lima, Peru?
Weather-wise, the best time to visit Lima, Peru is during the dry season, which typically runs from December to April. During the Peruvian summer, the weather is warm and sunny, with low humidity and minimal rainfall. It is a great time to explore Lima's many outdoor attractions, but this is also the peak tourist season, so you can expect larger crowds and higher prices for accommodations.
If you're looking to avoid the crowds and save some money, consider visiting Lima during the winter in Peru, which is from May to November. While there may be more rain and cooler temperatures during this time, it's still a great time to visit Lima.
The best time to visit Lima, Peru is during the shoulder season that runs from months of April to June and from the end of September to October. During this time, you can expect fewer people and lower prices, but the weather is still pleasant for travel.
What are the best things to do in Lima, Peru?
There is no shortage of things to do and places to see in Lima. Here are some of the best tings to do in Lima, Peru:
Visit the Historic Center: Lima's Historic Center is a UNESCO World Heritage site and is home to many beautiful churches and museums. Here you will find the old cathedral, Plaza de Armas and other colonial architecture.

Municipal Palace of Lima.

For the rugged coastline views and beautiful sunsets, make sure to take a stroll along the malecón (six-mile boulevard along the coast) in Miraflores, one of the more affluent areas in Lima.

Barranco/Miraflores

Just south of Miraflores stretches Barranco – a district with a totally different feel – a colorful and artsy area with cool bars, street art and live performances.

Barranco district in Lima.

Street art in Barranco.

Try Peruvian cuisine: Lima is known for its delicious food, and there are plenty of restaurants and street vendors where you can try local dishes. Don't leave Lima before trying ceviche – raw fish marinated in citrus juices, onions and chili, cuy – deep-fried or spitted guinea pig and aji de gallina – creamy chicken stew. And you probably don't need a reminder about pisco sour – a Peruvian cocktail made with pisco, egg whites and lemon juice and Angostura bitters.

A day in Peru without a Pisco Sour is not a great day.

Visit the Larco Museum: This museum has an impressive collection of pre-Columbian art, including pottery, textiles, and jewelry.

Visit the Magic Water Circuit: This is a popular attraction that features a series of fountains that are lit up at night and synchronized to music.

Take a day trip to the Pachacamac ruins: These ancient ruins are located just outside of Lima and offer a glimpse into Peru's rich history.
Travel Tip: If you don't have a lot of time to spend in Lima, consider booking a tour to explore the beautiful city with the guide.
What food should you try in Lima, Peru?
And then there is food. Lima is often considered as the gastronomical capital of South America, and rightly so. Here are some traditional Peruvian dishes you should try in Lima.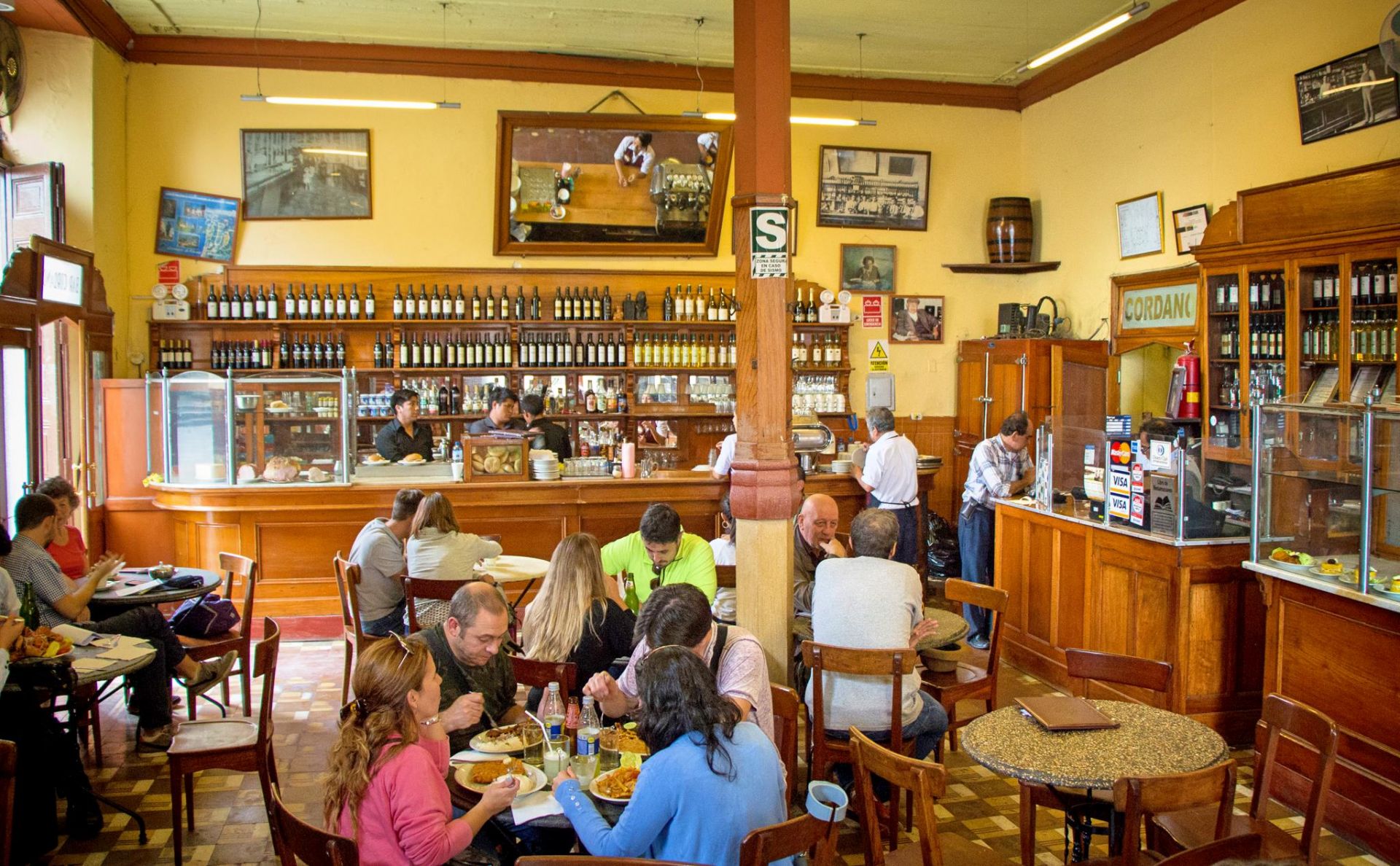 Ceviche: Lima's most famous dish is ceviche, which consists of raw fish marinated in lime juice, chili peppers, onions, and cilantro. It's typically served with sweet potato, corn, and cancha (toasted corn).

Lomo saltado: A stir-fry dish made with beef, onions, tomatoes, and French fries, seasoned with soy sauce and spices. It is usually served with rice.

Cuy: also known as guinea pig, is a traditional dish in Peru that is still consumed in some regions of the country, particularly in the Andes Mountains. The dish has been a part of Andean cuisine for centuries, and is considered a delicacy by some.

Peruvian delicacy – Cuy (guinea pig) with peanut sauce.

Anticuchos: Grilled skewers of marinated beef heart, often served with potatoes and a spicy sauce.

Ají de gallina: A creamy chicken dish made with yellow chili peppers, bread, and milk, served with rice and potatoes.

Papa a la huancaína: Boiled potatoes covered in a creamy sauce made from cheese, chili peppers, and evaporated milk.

Chifa: Peruvian-Chinese fusion cuisine that includes dishes like fried rice, stir-fry, and noodle dishes.

Picarones: These are sweet potato and pumpkin doughnuts that are fried and served with a syrup made from chancaca (a type of raw cane sugar) and cinnamon.

Picarones – Peruvian doughnuts made of squash and sweet potato covered with syrup, made from chancaca (local sweet sauce).

Pollo a la brasa: Roasted chicken marinated in spices and served with French fries and salad.

Churros: A sweet pastry made from dough that's fried and rolled in sugar, often served with dulce de leche or chocolate sauce for dipping.

Rocoto Relleno: This spicy dish is made by stuffing a rocoto pepper with a mixture of meat, vegetables, cheese, and spices, and then baking it in the oven.
Causa: This is a layered dish made of mashed potatoes seasoned with aji amarillo, lime, and garlic, and filled with various toppings such as tuna, chicken, or avocado.
Pisco Sour: A popular cocktail in Peru, and is widely considered the country's national drink. It is typically made with pisco (a type of brandy), lime juice, simple syrup, egg white, and bitters.

Choosing potatoes in Peru is no easy task/Chirimoya (fruit native to Peru) vendor.