Japan's snow monkeys soaking in hot springs
There is no better place to see the snow monkeys than in Jigokudani Monkey Park in Yamanouchi, Japan. During the day Japanese macaques (snow monkeys), native to Japan, descend from the steep hills of Joshin'etsukogen National Park to chill in the hot springs in the valley below and go back to the forest at night. But while these snow monkeys are wild, they come to this exact spot for a reason: the manmade natural hot spring pool is great for bathing and they are fed by the park attendants. Unfazed by the tussling tourists trying to snap that perfect picture, macaques go about their business and exercise their right to relax in the onsens like the rest of Japan.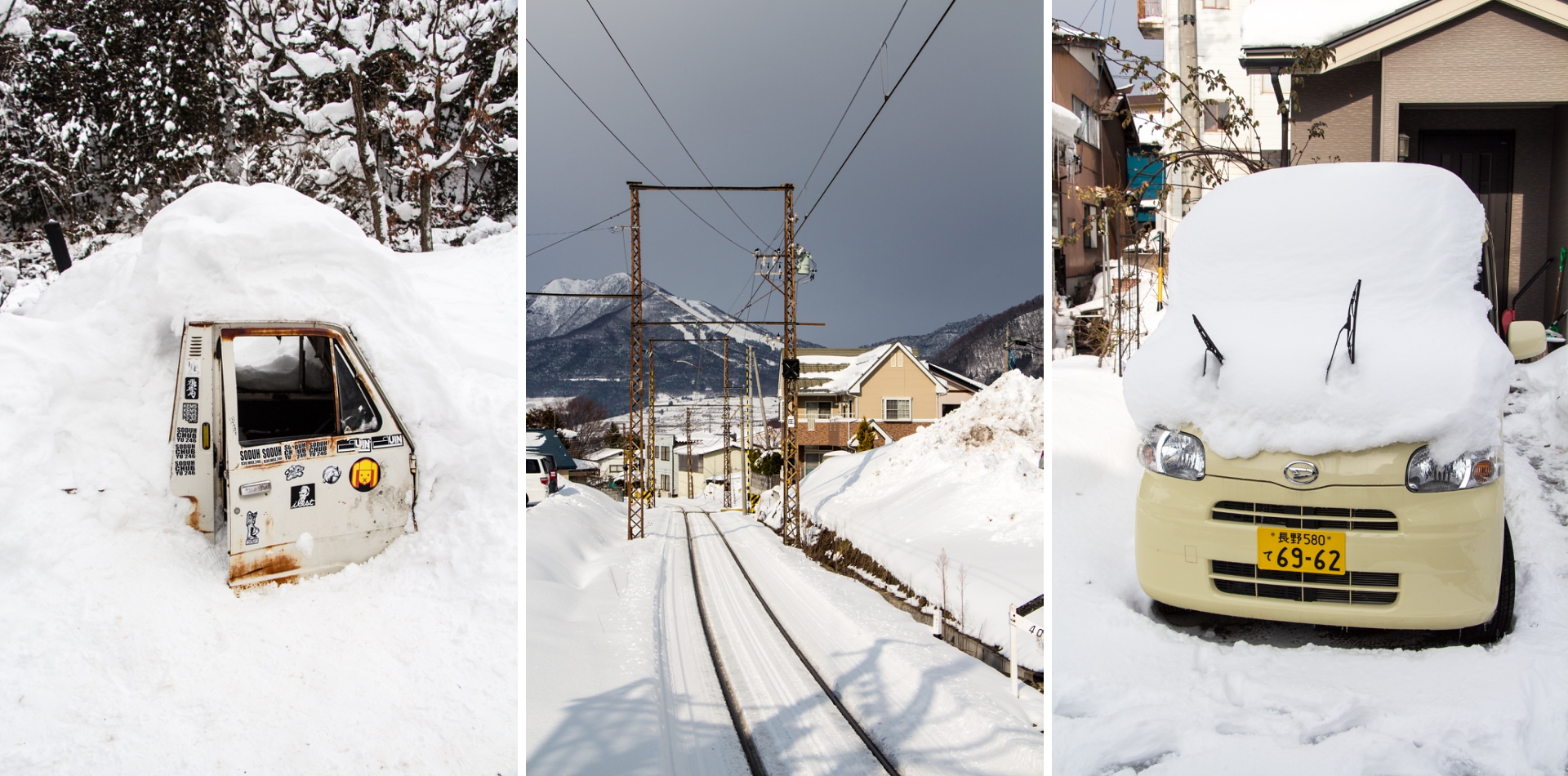 Yamanouchi, a municipality in Nagano prefecture in the Japanese Alps, is famous for snow monkeys, ski resorts and natural hot springs (onsens). It is also home to Shiga Kogen – a largest ski resort in Japan that hosted some of the Nagano Winter Olympics events in 1998.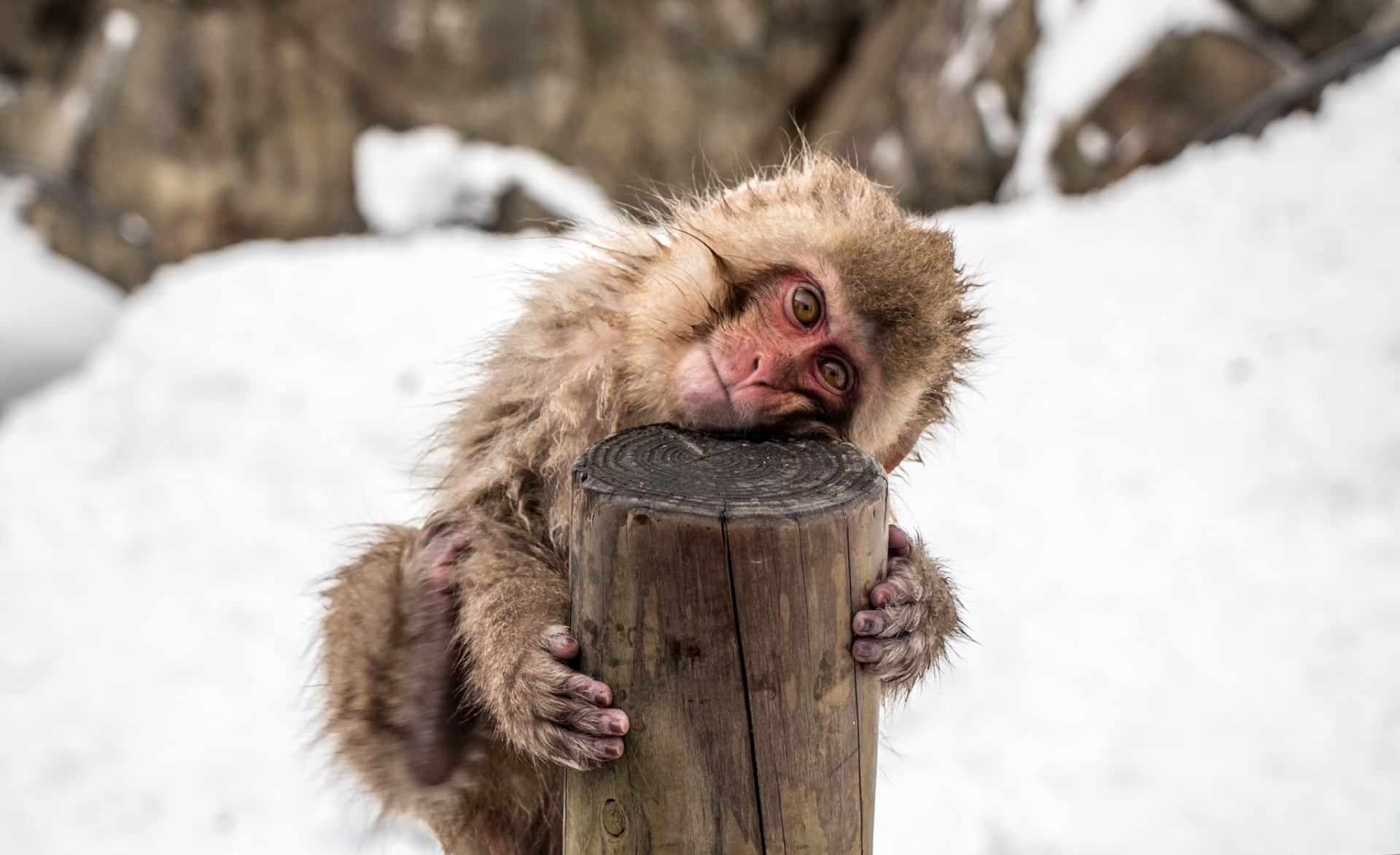 The area is often covered in snow from December to March, while January and February is the best time to visit the snow monkeys in Jigokudani Monkey Park. It is located close to two towns famous for their natural hot springs (onsens) – Shibu and Yudanaka. Both are great for setting the base to see snow monkeys and we chose the latter.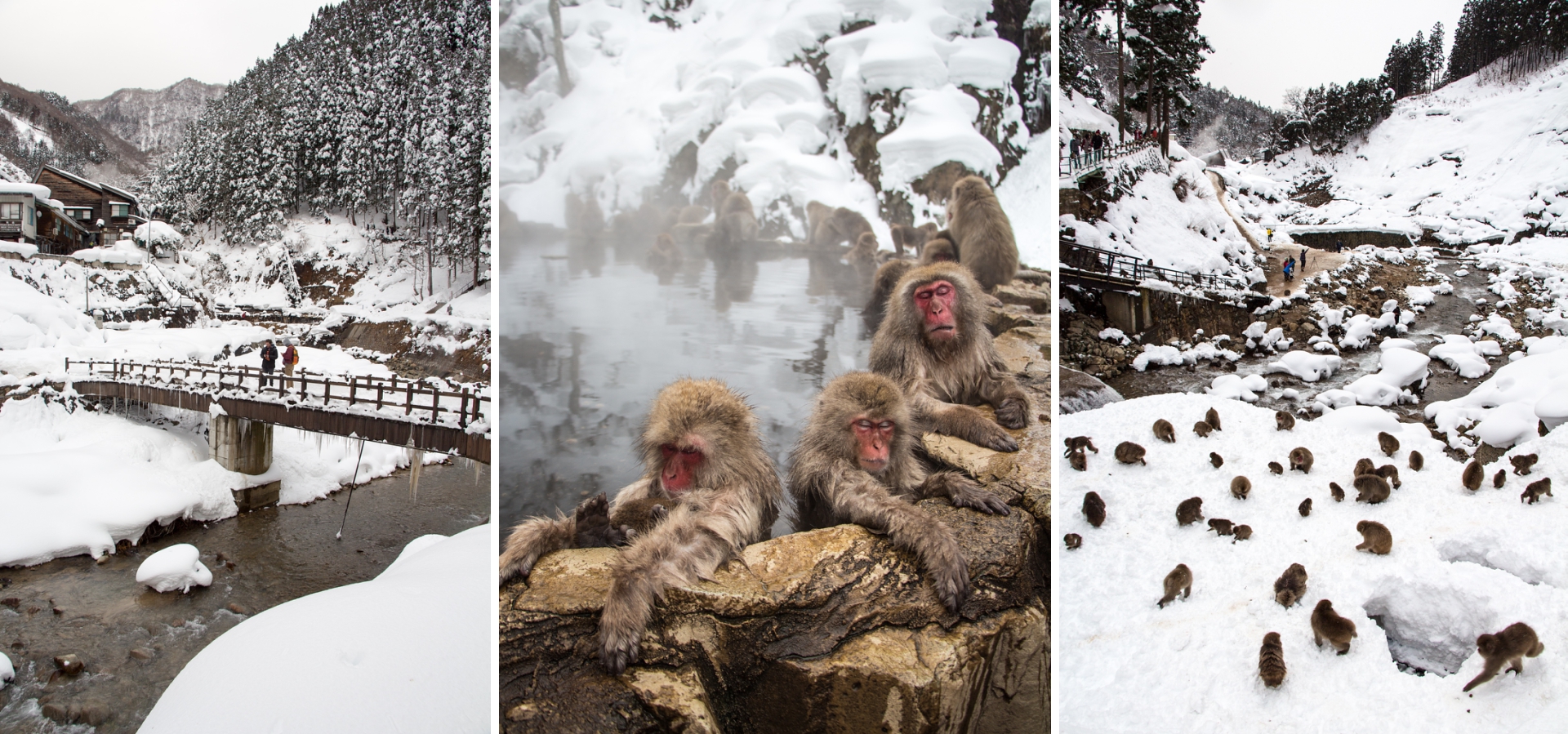 Jigokudani in Japanese means "Hell's Valley" and this word is often used for valleys with volcanic activity – hot streams and steam coming out from the frozen ground surrounded by forests and cliffs.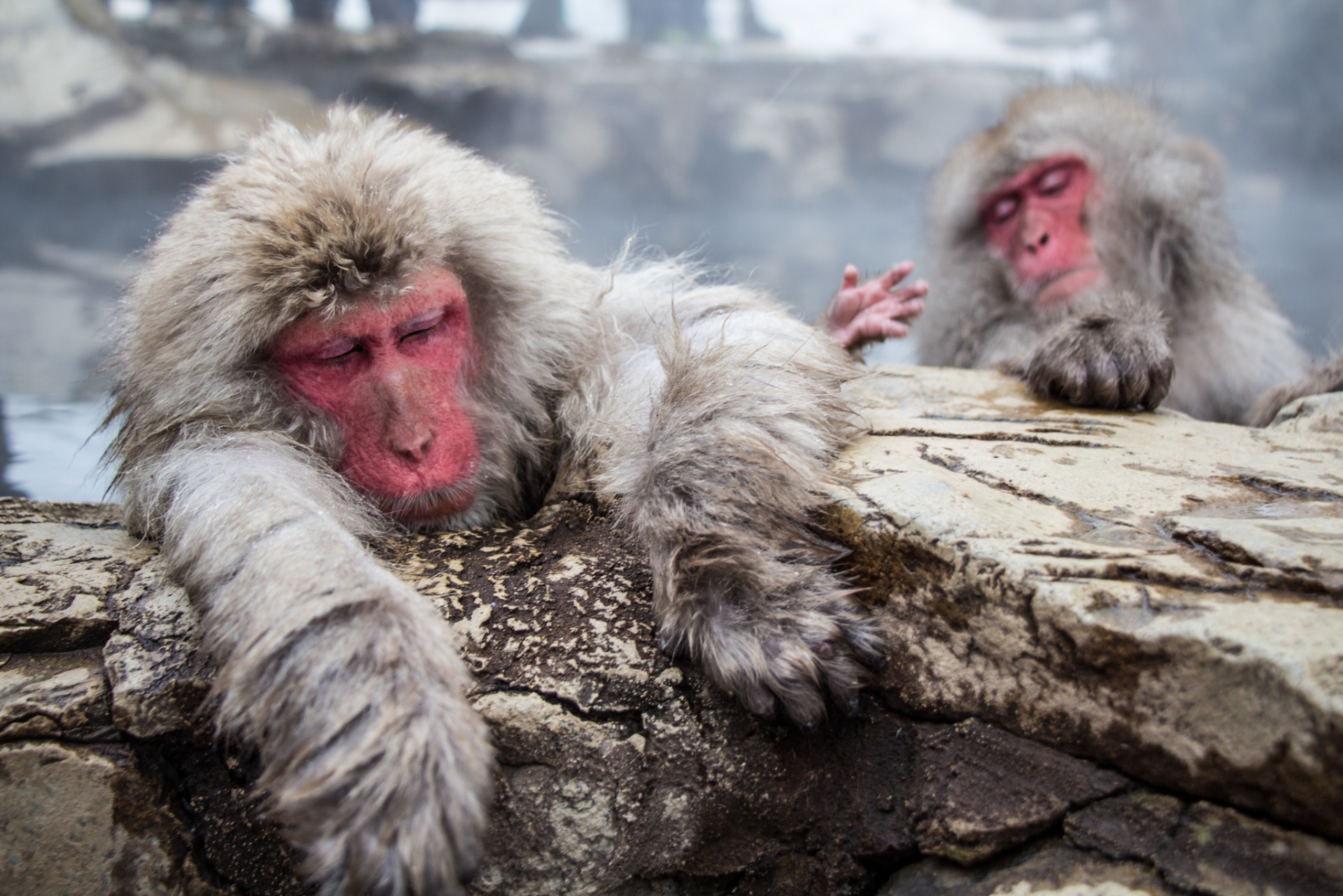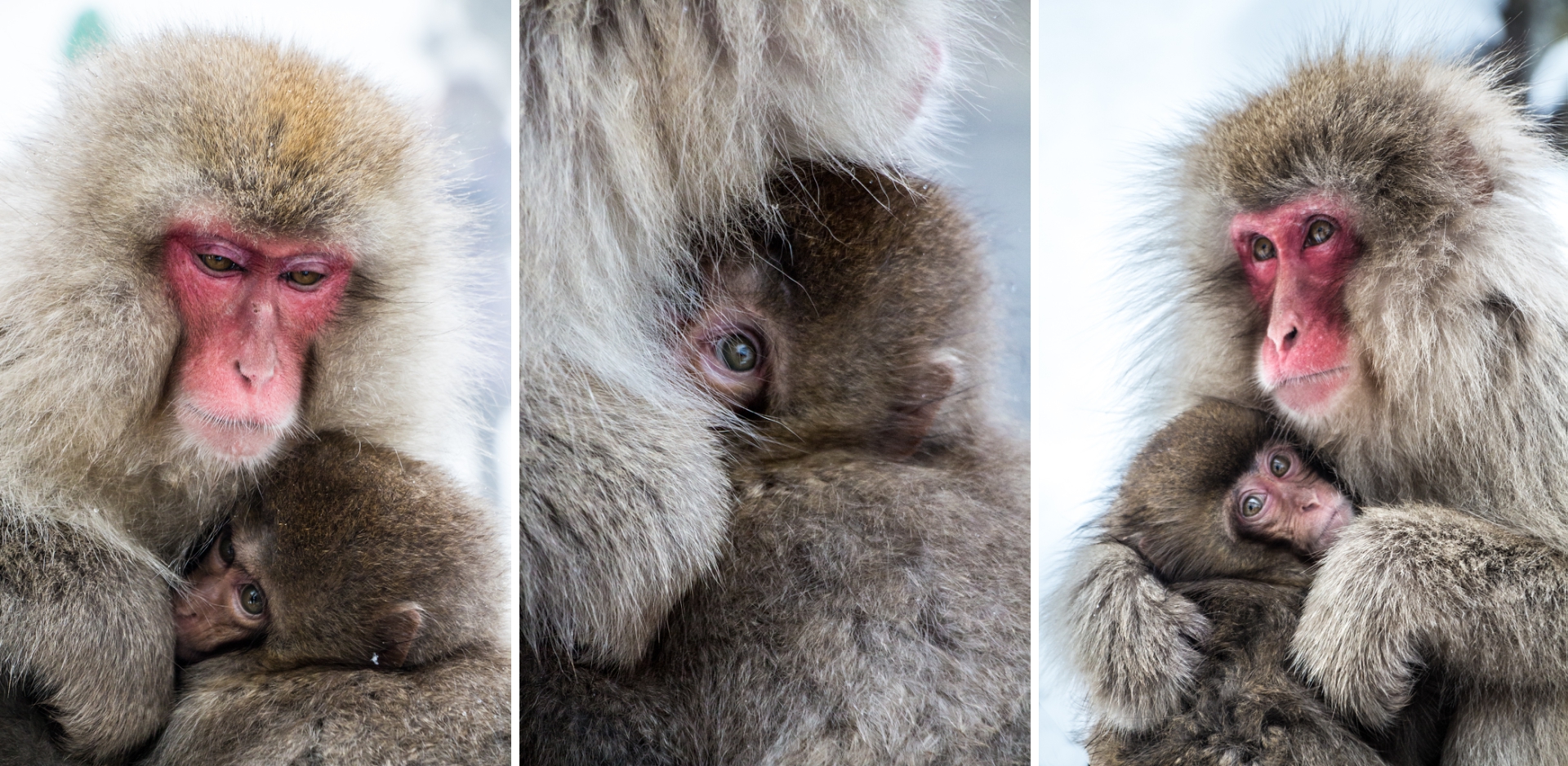 Snow monkeys are used to people and pay little attention to the tourists – they seem to be fully immersed in their spa experience. While adults relax, youngsters play around in the water with their mothers.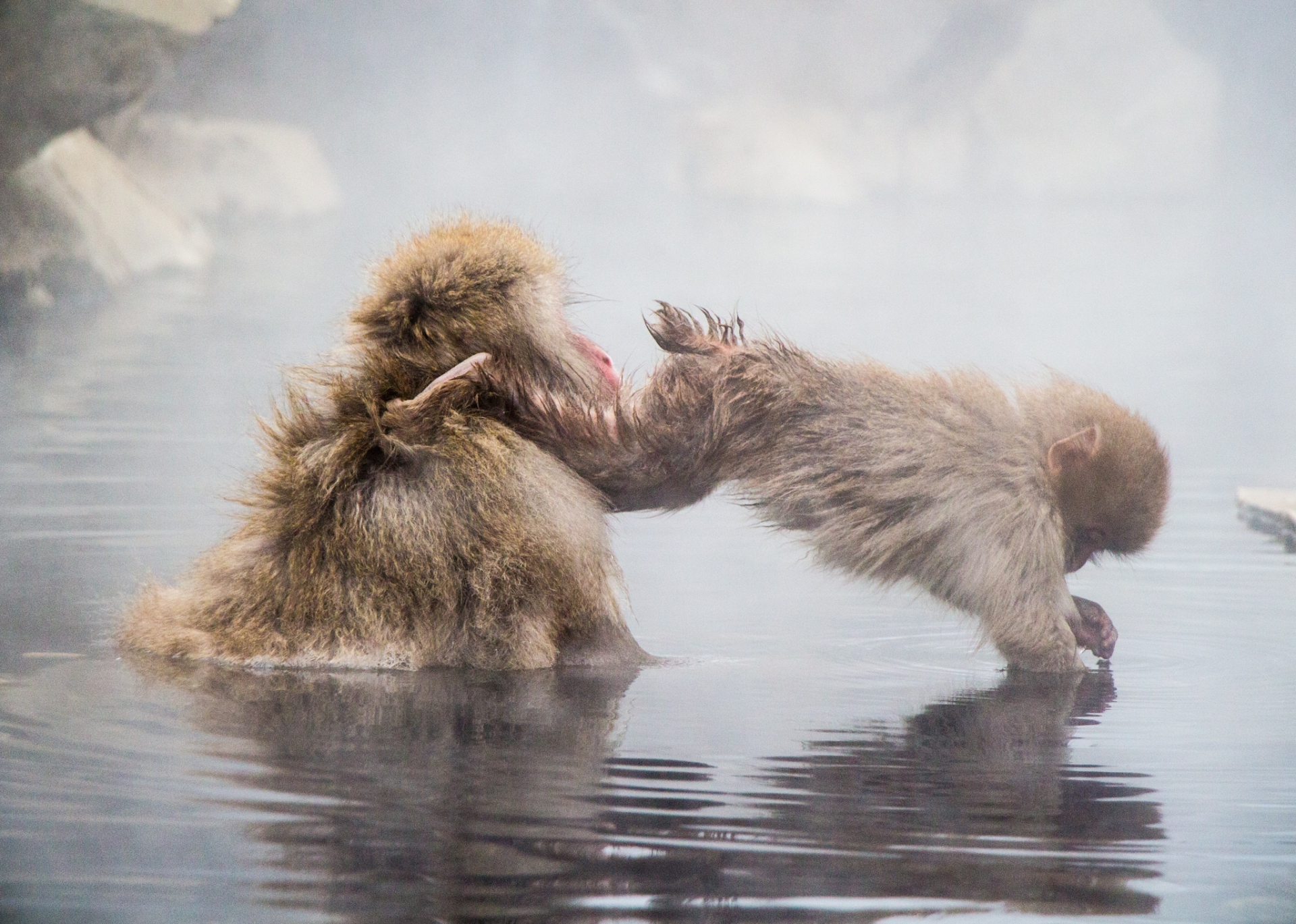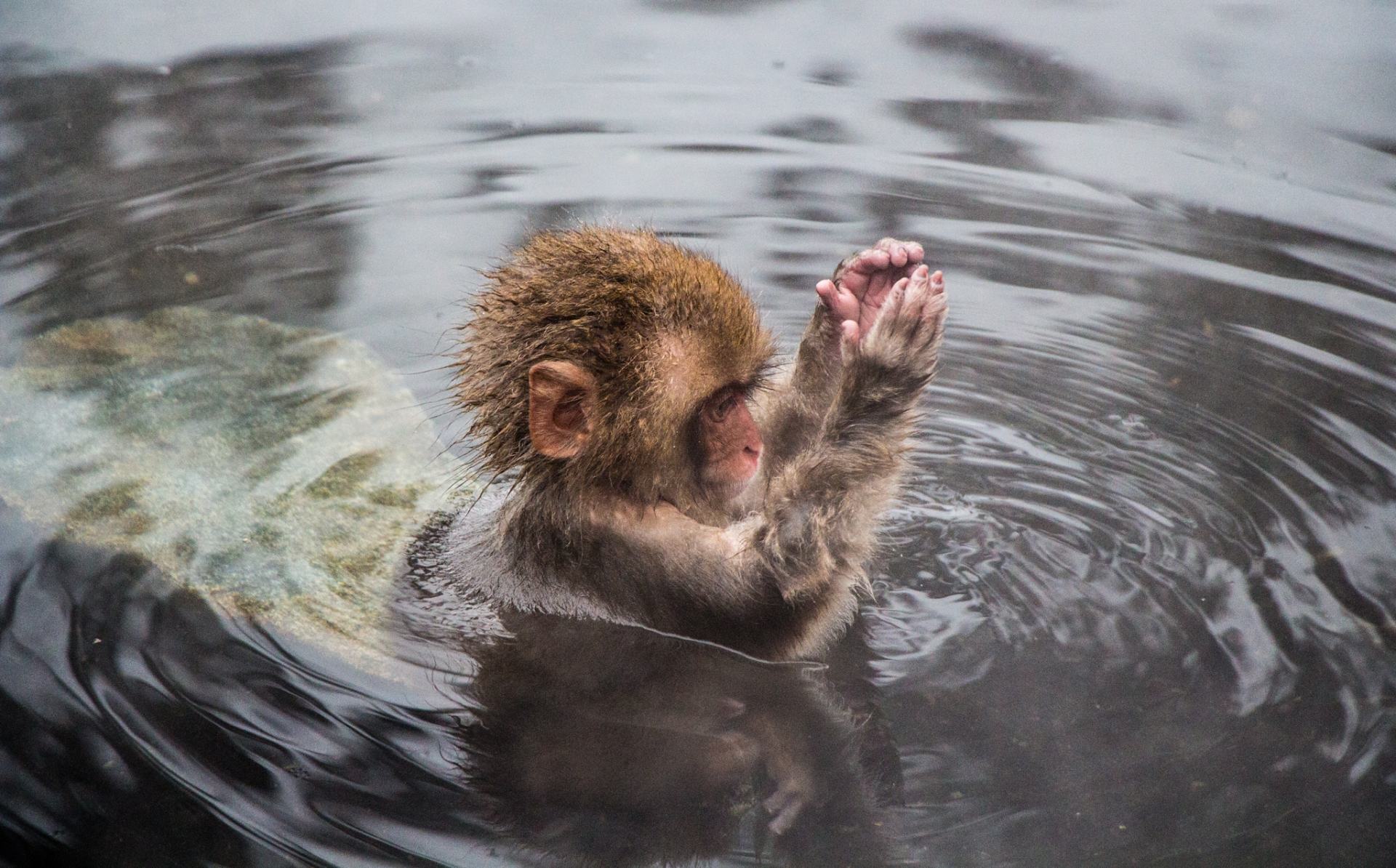 Bathing in hot water is a unique behavior learned by snow monkeys in Nagano area. While trying to retrieve some food from the researchers in the 60's a monkey accidentally wandered into the hot spring. She liked the warmth and soon was joined by other females together with their offspring. Eventually, the behavior was copied by the rest of the troop and was passed on from generation to generation.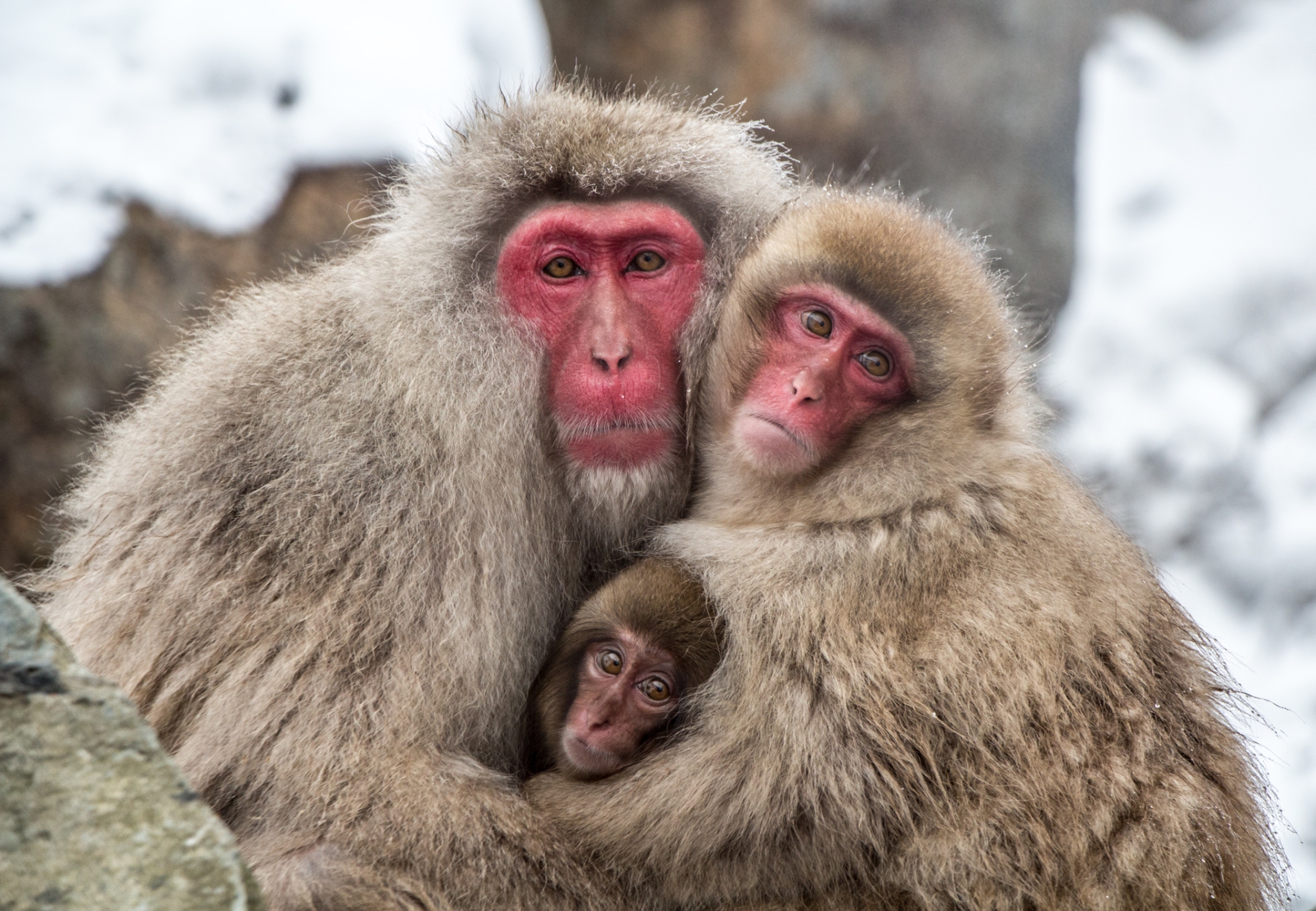 Other than human, no other primate lives further north or in colder climate than Japanese macaques. Their thick fur helps them withstand cold winters and when the temperatures drop really low, snow monkeys warm themselves up by bathing in hot springs heated by nearby volcanoes.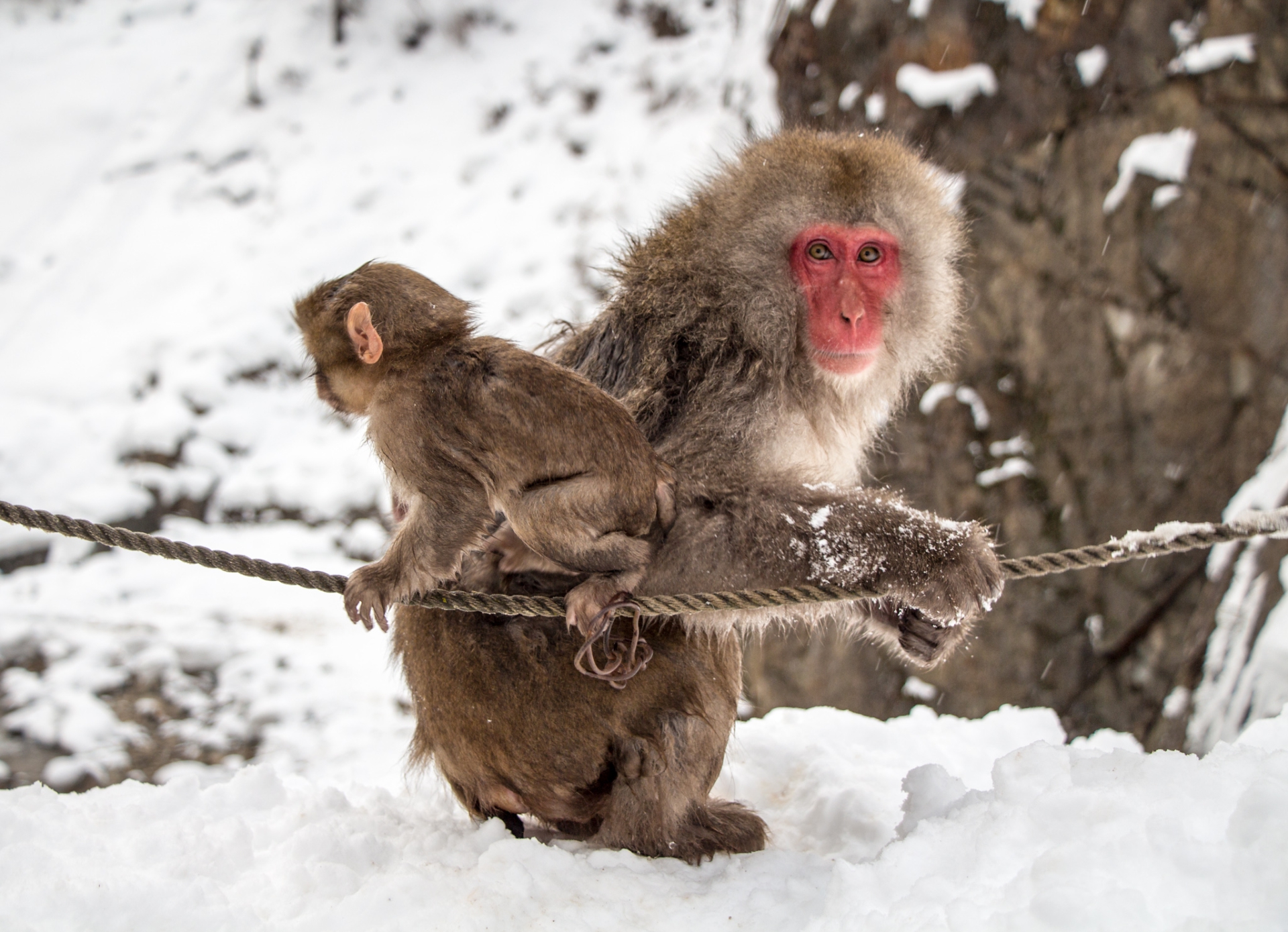 It has been thought that snow monkeys' red faces indicate their reproductive status. However, a recent study by Kyoto University research team suggests that the bright color in females signals their high social status, something only found in males before.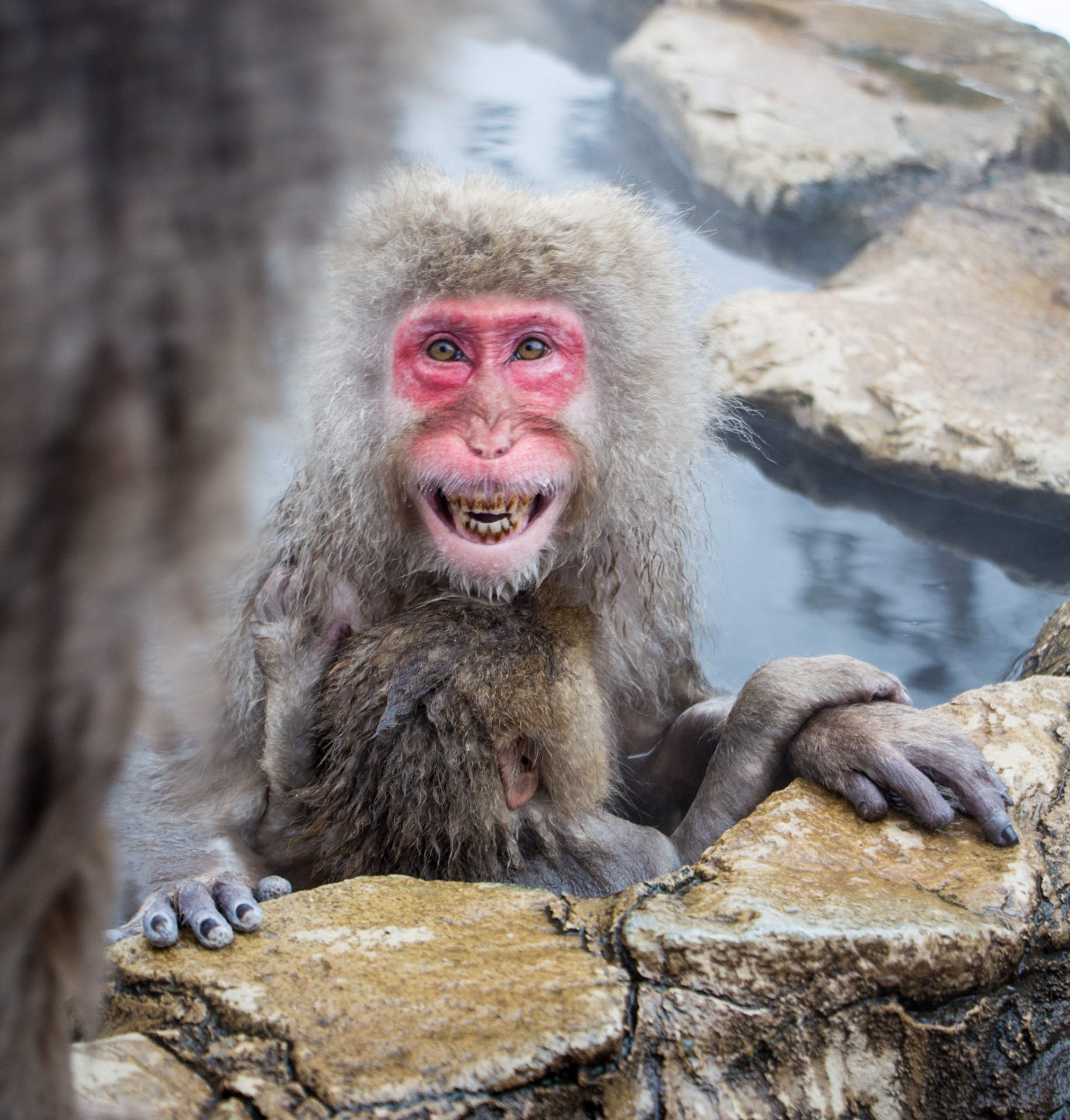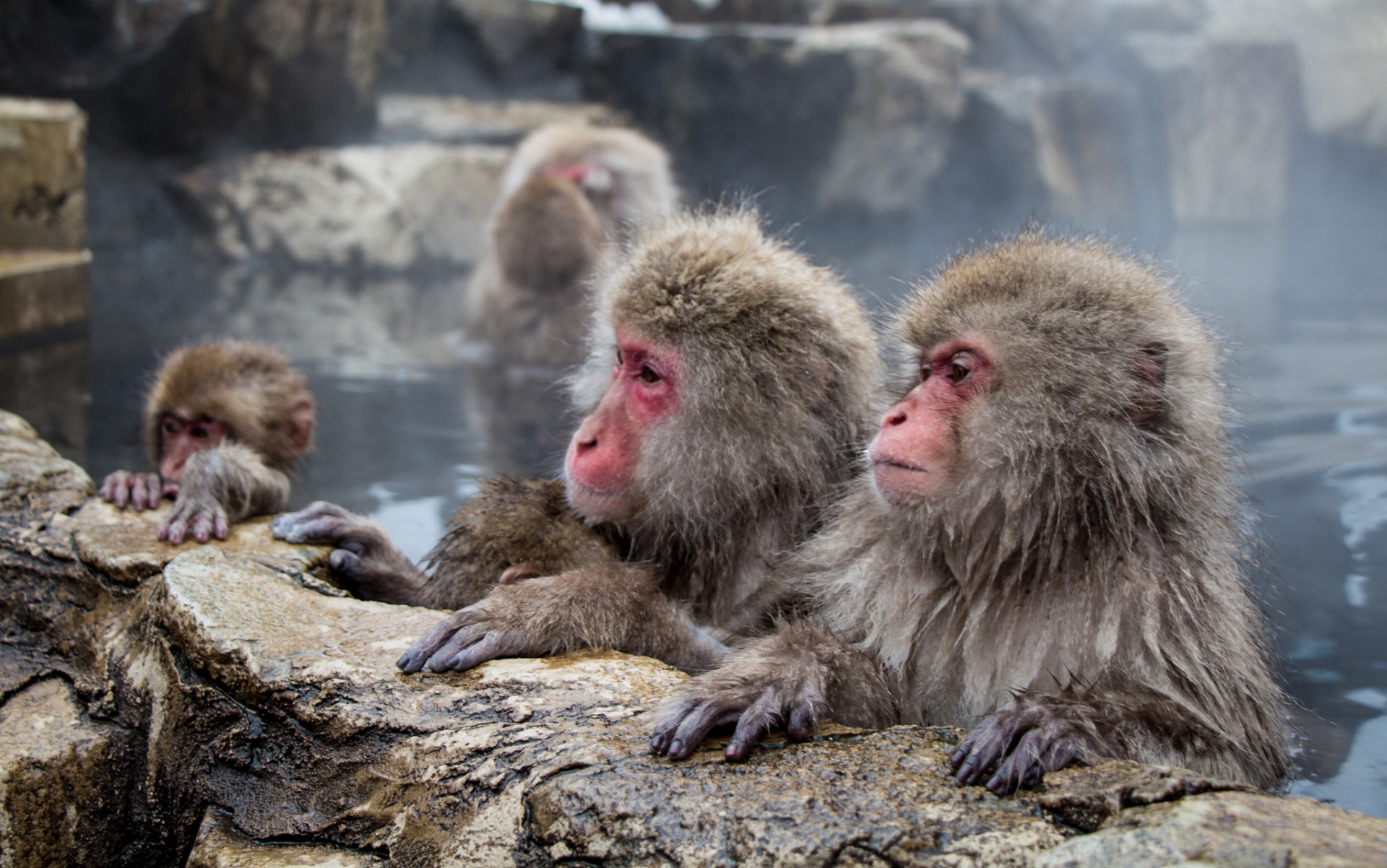 Japanese macaques feature hairless face similar to human, expressive eyes and opposable thumbs used to handle objects. They follow a strict hierarchy and the females' social status is passed on to their daughters.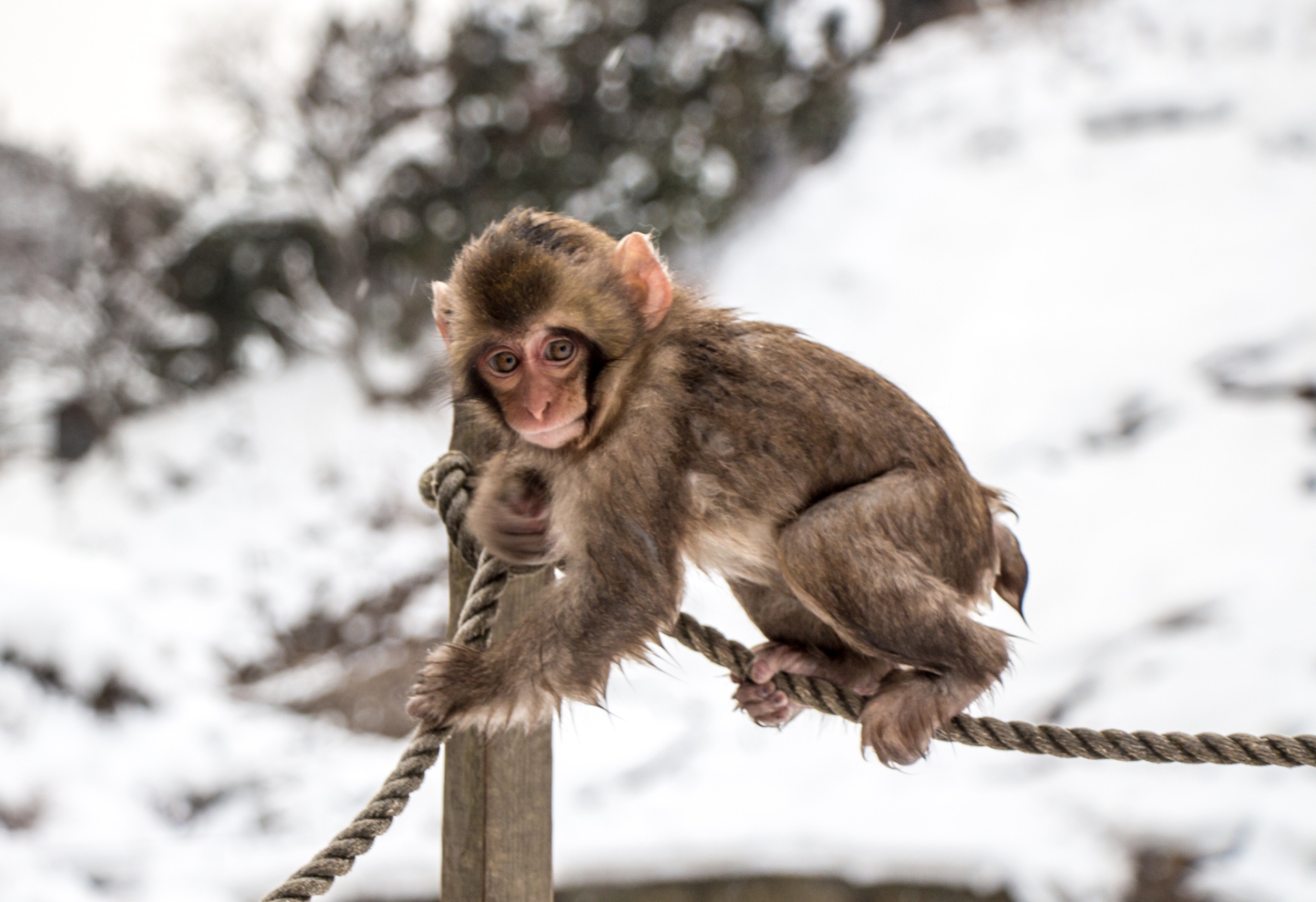 The carving of the Three Wise Monkeys above the door in Tōshō-gū shrine in Nikko, Japan depicts three snow monkeys each covering their eyes, ears and mouth – "see no evil, hear no evil, speak no evil". The original meaning of the maxim meant one should avoid evil, however in the West the proverb is often used to refer to turning a blind eye.
There is no better place than Yamanouchi to spend a night or two at a ryokan (Japanese style inn) and experience traditional Japanese lifestyle. A typical ryokan room will feature tatami covered room floors, low tables and futons for sleeping. And by futon, I mean different a kind of futon than you are used to – Japanese futon is a rather thin mattress placed directly on the tatami floor. It might be good for your back, but it feels a bit like sleeping on the sidewalk. On the plus side, many ryokans offer Japanese style baths,  where you can relax after a long day in the snow, and traditional cuisine.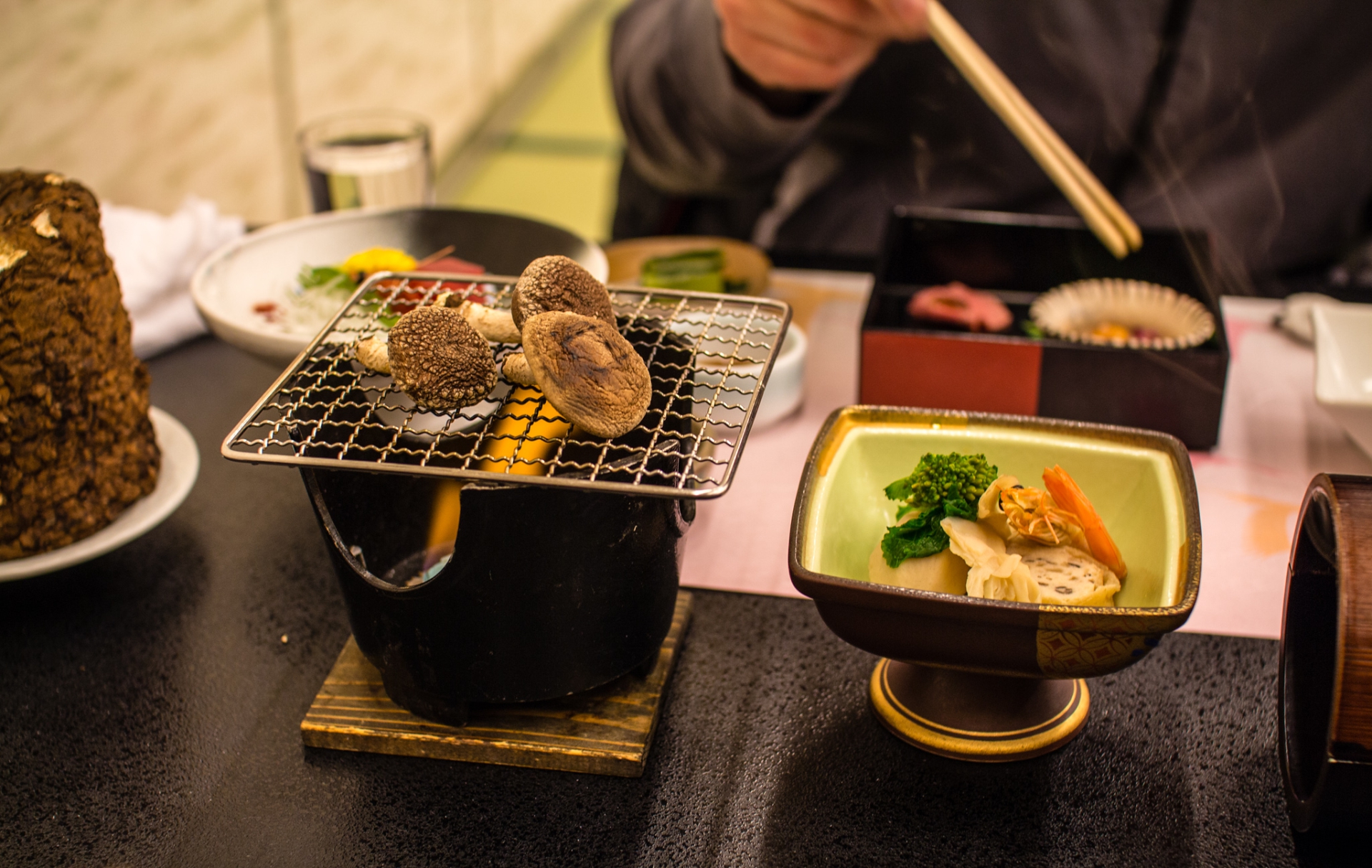 While staying in a ryokan is definitely not the cheapest option, they often include kaiseki – an elaborate multi-dish dinner, a Japanese haute cuisine. Kaiseki originated from the simple dishes served at the tea ceremony, but has now evolved into an art form. The meals usually feature seasonal local products and pay a lot of attention to forms, texture, colors and taste.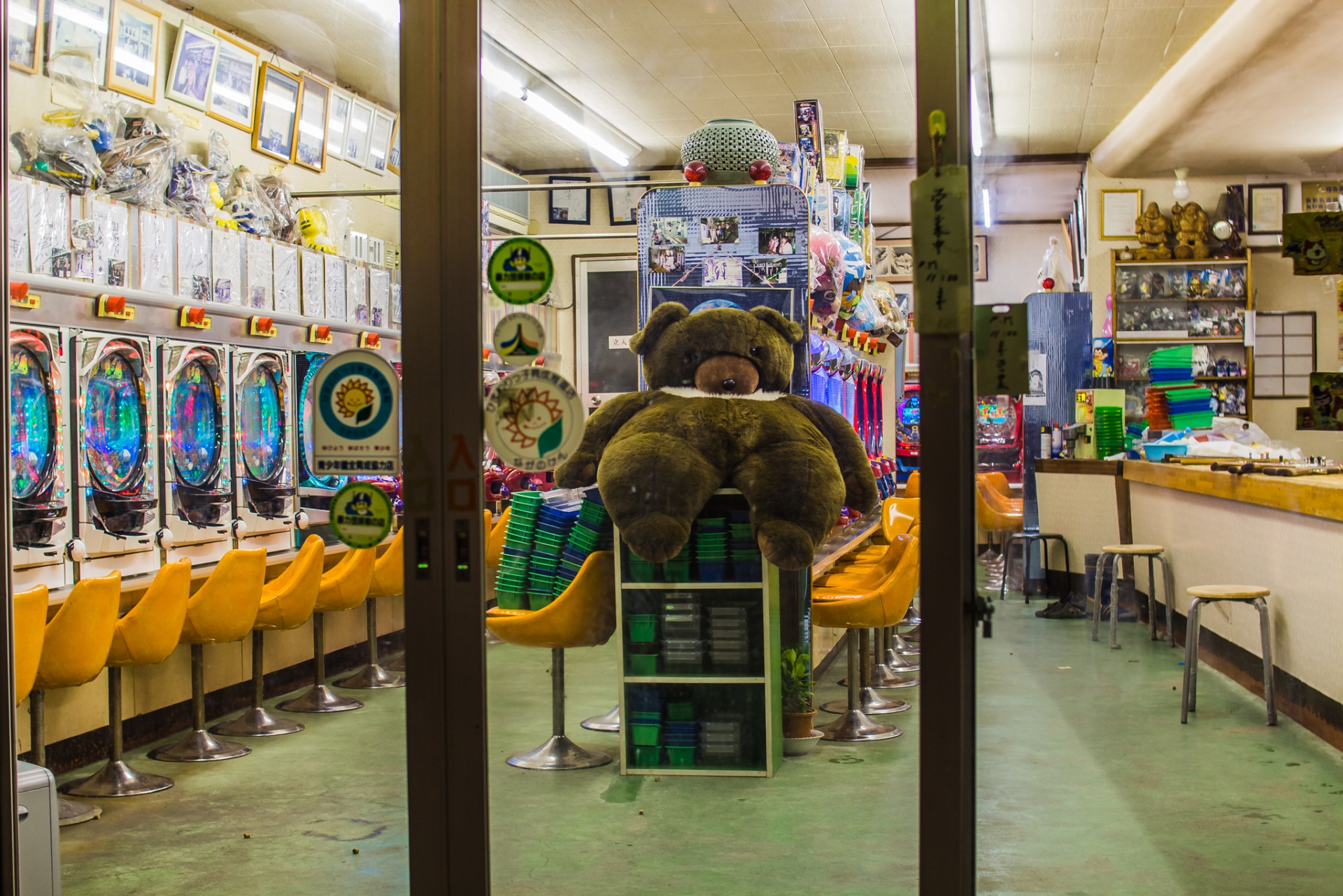 If you tired of snow monkeys, you can always try your luck at the Omoshiroya Game Parlor in Yudanaka. It is small shooting gallery where you can try your luck by shooting an airgun at corks and small toys. If shooting is not your thing, you can always play some pachinko, a Japanese arcade game used for recreation (and gambling).